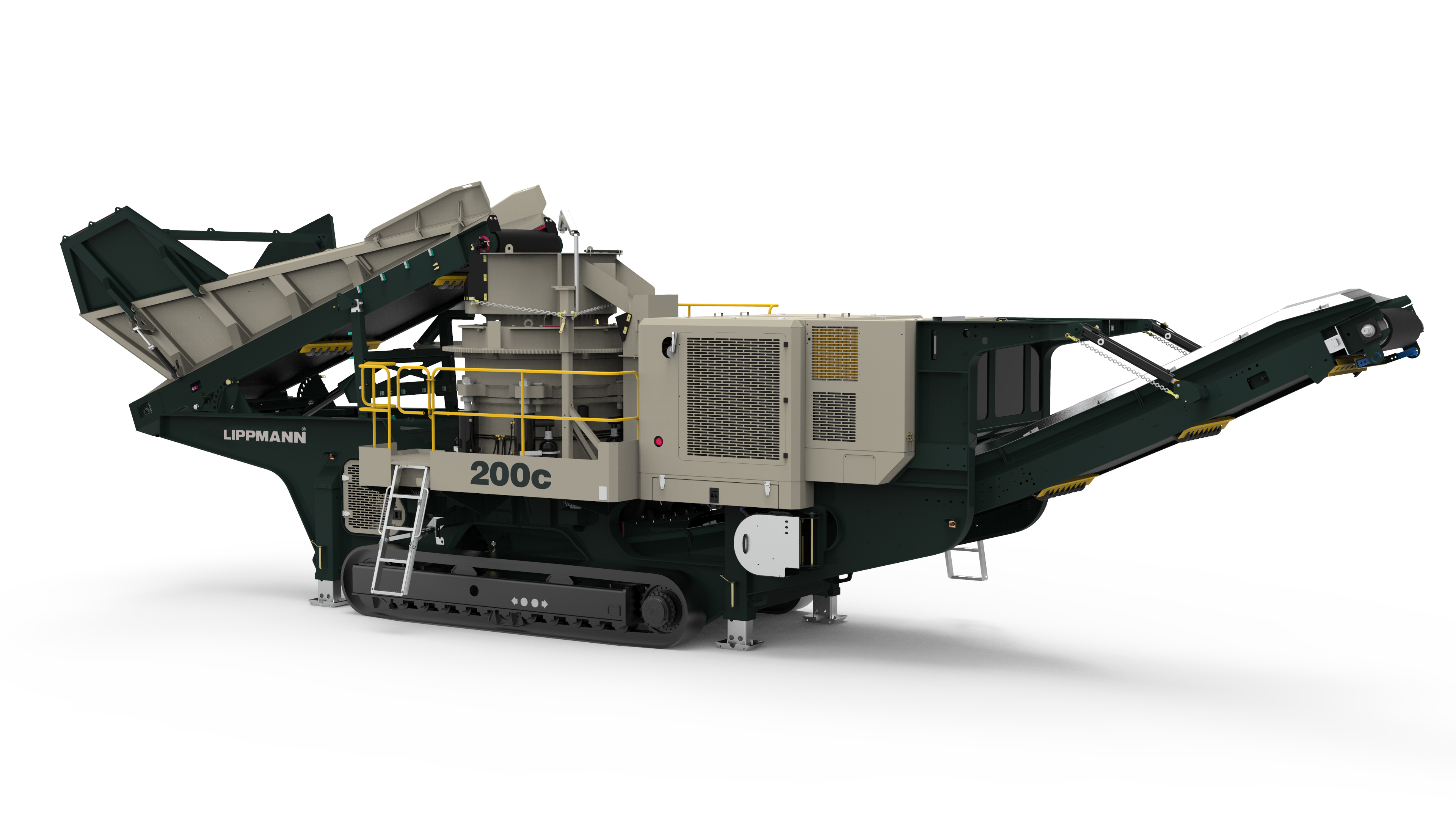 Cone Crushers
Cone Crushers have a unique crushing pattern via the rotating conical-shaped crushing unit, which can deliver reduction ratios of between 4:1 to 6:1. This provides high capacity and superior performance. Within the range of Lippmann products there is the Lippmann 200c, 300c and 400c tracked Cone Crushers.
Built on over 100 years of industry-leading experience in crushing, Lippmann cone crushers continue the tradition of innovation and productivity. Lippmann Cone Crushers are designed to exceed the desired combination of high material capacity and throughput, ready from day one to take on the heaviest of loads with class-leading reduction ratios.
Complete Capabilities
Designed with maximum throughput at heart, Lippmann Cone Crushers extend the limits of existing industry performance for a best-in-class result in a variety of roles and industries, and further compliment and complete the existing crusher portfolio available within the Lippmann family. 
The crusher speed, throw and cavity configuration combine to create a high capacity and quality machine suitable for a wide range of applications. They are built with a variety of high production and operator-friendly features in mind.
Advanced reliability
Lippmann cone crushers are designed with longevity and reliability as a key principle, to ensure high productivity with continued use. They benefit from advanced linear retention technology and an excellent standard of wear production ensured in all components. Even with these features in place, they can still work at speeds up to 1200RPM, showing productivity does not need to be sacrificed by reliability but instead can be enhanced.