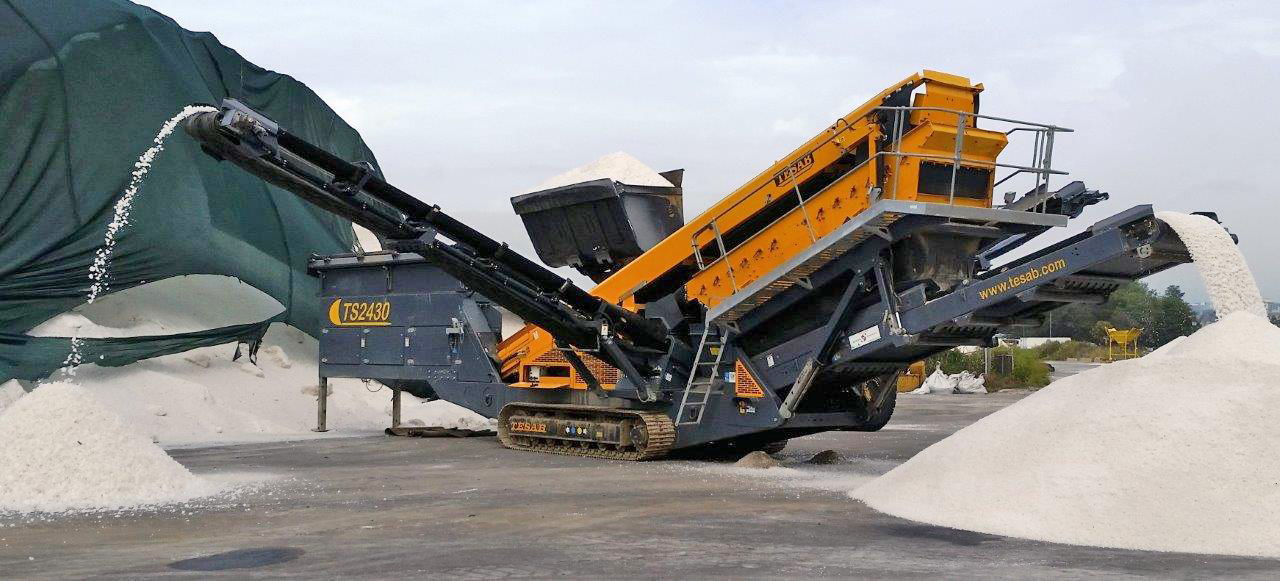 Screeners
Separation of material into the correct sizing after crushing is as important as the crushing operation itself. At Stewart Plant Sales, we provide a range of high-quality screeners from compact to large-scale triple deck machines from Lippmann and Tesab. Able to separate in both fine and course material environments in wet, damp, or dry conditions.
Lippmann Screeners
For over 100 years, Lippmann has been an industry standard name associated with the highest levels of screening and processing operations. Their range of Two and Three deck screeners provide superior levels of production for your operations.
For finer material screeners, Lippmann offers the 520s and 622s series of products. The 520s range has both two and three-deck options and can deliver high-quality results across multiple products. The adjustable screenbox angles allow for a wide range of applications to be suitable for this machine.
The Lippmann 622s series are considered some of the largest, and most productive, screeners on the market today. With large vibrating plants, the 622s range is best suited for operations where high levels of productivity and reliability are a necessity.
Tesab Screeners
Tesab is widely known for its high-performance products, engineered with the motto "Built to last". Their products are of the highest quality and have product line which encompasses all industries and screening requirements. Their machines include the TS1340, TS1550, TS1860, TS2430, TS2600, TS3430, TS3600.
Designed to be compact enough to transport around from one location to the next and be set up in minutes, the TS1340 is the compact tracked scalper/reclaimer for your operation. The Tesab TS1550 has been engineered with robustness, durability, and performance as key pillars in its design process. The large 16' x 5' Deck Size Sceenbox provides superior screening performance compared to other machines of this class, making the Tesab 1550 two Deck scalper/reclaimer the clear-cut choice for integration into your operation.  Tesab TS1860 is the largest and most powerful option for your operations. Unmatched in terms of its productivity and versatility, the large hopper and Screenbox combine for a superior maximum feed capacity.
The Tesab TS2430 is a high-quality two-deck screener fulfilling a unique role within the Tesab screener family. It is the premier choice for a combination of high productivity and throughput, with low running costs and efficiency. The Tesab TS2430 punches well above its weight for a machine of approximately 27 tonnes. Build with an adjustable screen box angle, making it highly adaptable to multiple material types and roles, the Tesab 2600 excels in a wide range of industries such as Quarrying, Crusher Circuits, Sand & Gravel, Coal Screening, Topsoil, and Woodchip. If you are looking for a high-capacity, high-performance screener, the Tesab TS2600 is the perfect match for your needs.
The TS3430 and TS3600 are like their 2430 and 2600 counterparts, but they also include an additional third screening deck for increased screening operations.