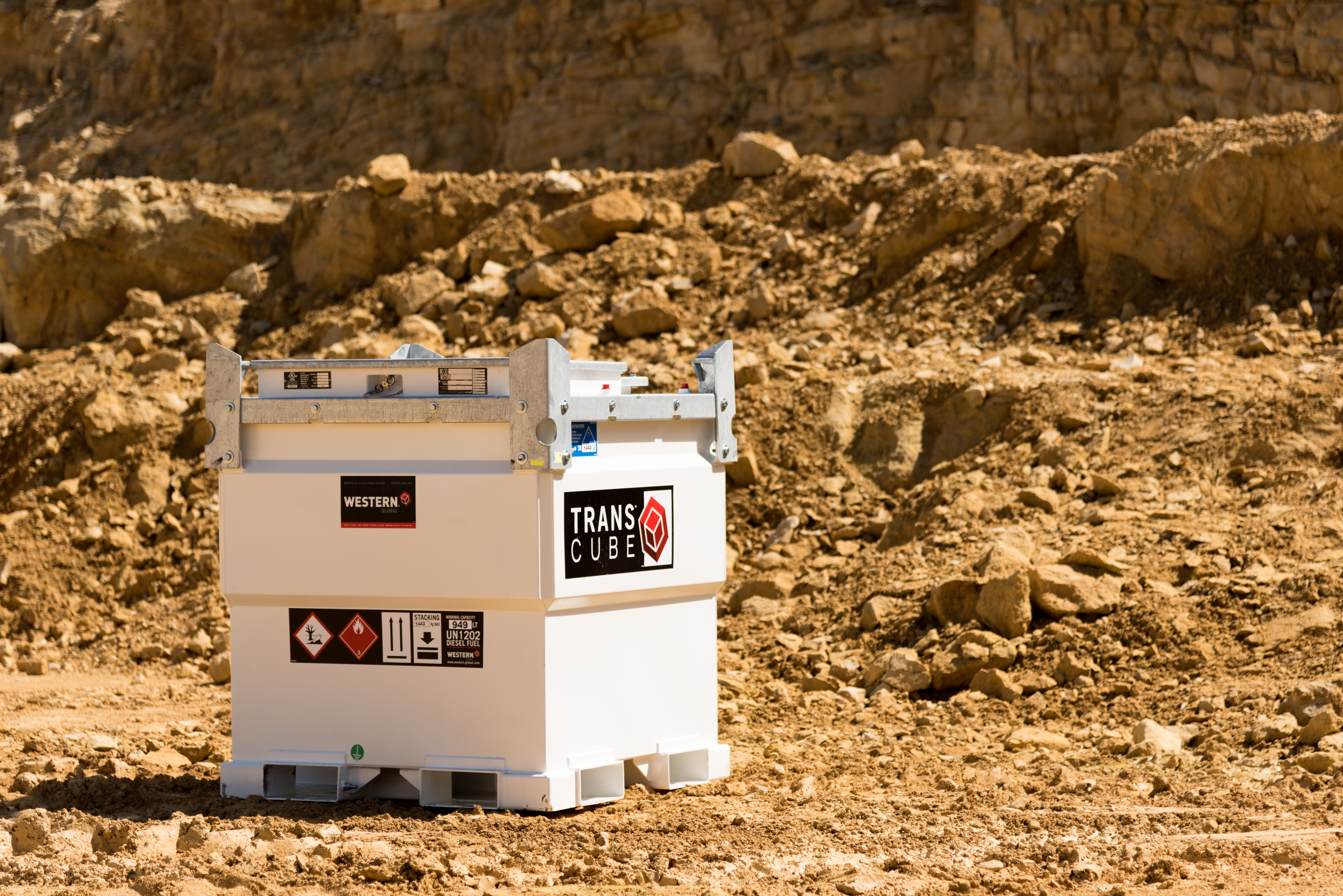 Fuel Tanks
Western's TransCube Global presents a portable and eco-conscious double-walled fuel storage tank, providing a highly effective answer for on-site refueling and auxiliary supply. Its fully transportable structure allows for the simultaneous fueling of multiple pieces of equipment, significantly saving time and extending equipment run times twofold or even threefold.
Western Global TransCube Fuel Storage Tanks
Each of the TransCube Global fuel tanks features a lockable equipment cabinet which ensures any spills are contained while the secured hose allows fuelling access even when the storage tank is locked. The TransCube range has been designed to be easy for you to work with, each model has corner brackets making them easily lifted by cranes and also easily stacked while the galvanised frame makes these storage tanks strong and durable. 
There is a removable inner tank which makes cleaning and routine maintenance quicker for you, while the internal baffles maximise the stability of your fuel tank. 
Western Global's range of TransCube Global fuel tanks allow you to easily store fuel on-site, reducing waiting time on the job. They can also connect to three different diesel-powered pieces of equipment at once when needed, meaning you can refuel three times as fast. 
Western Gloable Envirobulka Deluxe
The EnviroBulka Deluxe range gives you both security and flexibility for all of your stationary fuelling needs. Both models have a lockable full-height cabinet, additional shelving space, and a secure hose access system. The Envirobulka range from Western Global is the ideal solution for long-term construction projects. 
These storage containers allow you to take advantage of bulk fuel purchases which will save you money while the 100% funded design complies with the strict BS799 and Oil Storage Regulations for Business, ensuring a safe and environmentally friendly approach to bulk fuel storage.  
If you're not sure which of the range would suit your needs best, contact us today.