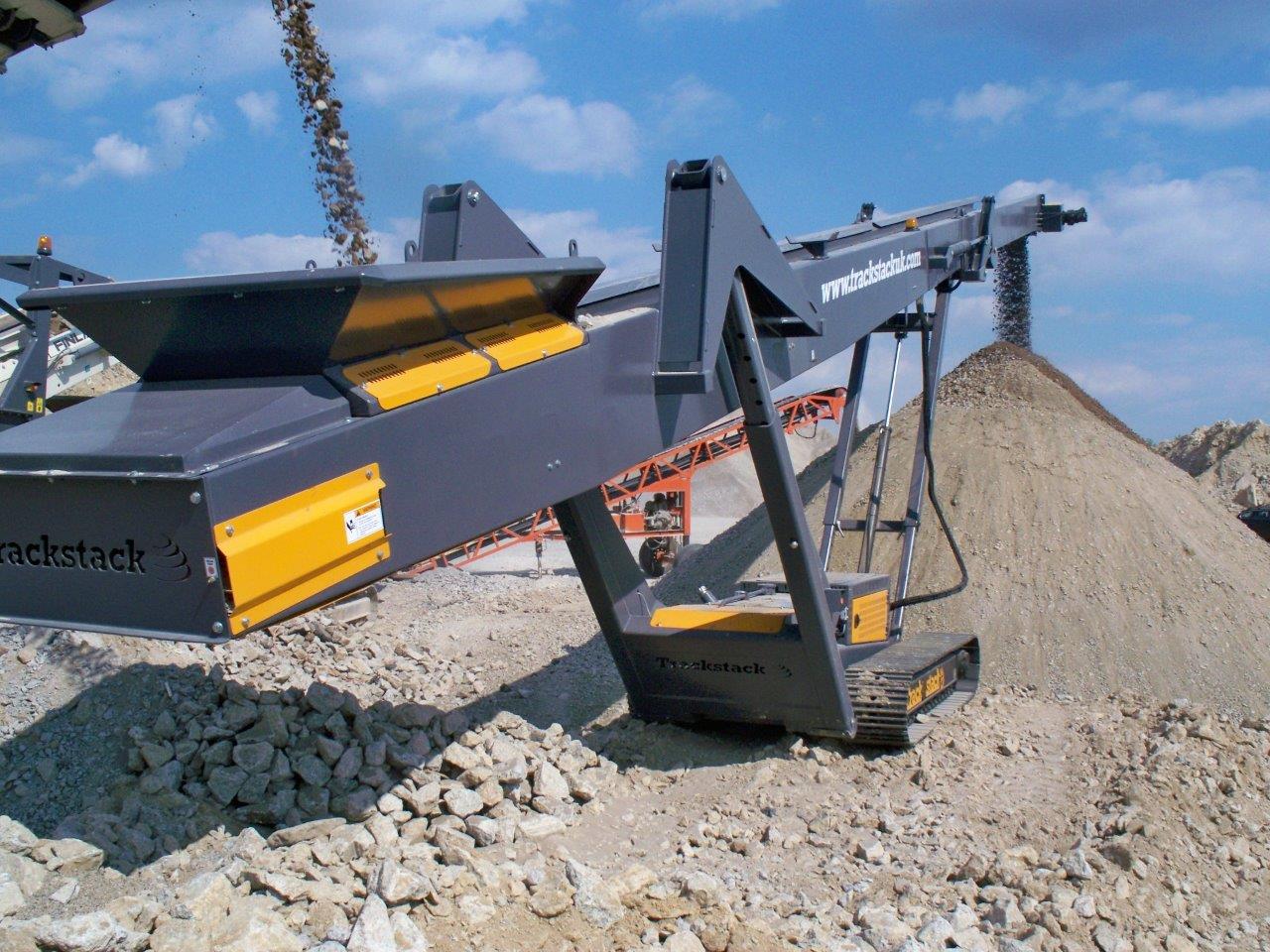 Stackers
Stackers allow material to be stockpiled or moved before further processing and removal from the site. Having stackers which are reliable, productive, and able to operate across a wide range of materials is key to achieving successful stockpiling operations. Stewart Plant Sales offer industry-leading stackers from Tesab and Lippmann to ensure the highest levels of throughput are achieved at your operation.
Tesab Trackstack Stackers
Tesab offers their 6536T, 8042T, and 8042TSL. The Trackstack 6536T high-performance conveyor from Tesab provides your operation with unrivalled stockpiling and material movement capabilities. Able to be fitted with a variety of options to further specialise its capability, the Trackstack 6536T has a range of standard features which make it stand high among its competitors.
The Trackstack 8042T from Tesab is the perfect mobile stockpiling conveyor which guarantees the highest levels of productivity and build quality. This conveyor is available to support a large variety of applications and can be set up within minutes, ready for the highest levels of throughput from day one.
The 8042TSL has all the benefits of the 8042T, with the added capabilities of radial spreading to increase stockpiling operation.
Lippmann Stackers
Lippman has a fantastic range of standard stackers and feeder stackers, machines which can be directly fed into the hopper by large loaders and excavators. Within their range is the 4080st, 80sf, and 80sf-r.
The newly designed 80sf and 80sf-r are the latest feeder stacker machines designed by Lippmann. Engineered to be fed directly from loaders and excavators, the large machine can also be compacted down for transport to make it easy to manoeuvre from one site to the next. The 80sf-r is the radial variant of the same machine, allowing for even easier changing of stockpile location within the radius arc of the machine.
The highly mobile and productive 4080st is renowned for its versatility and its capabilities in multiple material environments. With a conveyor length of over 22m, it is one of the largest machines produced by Lippmann. An impressive 400+ TPH throughput makes the 4080st one of the most productive too.