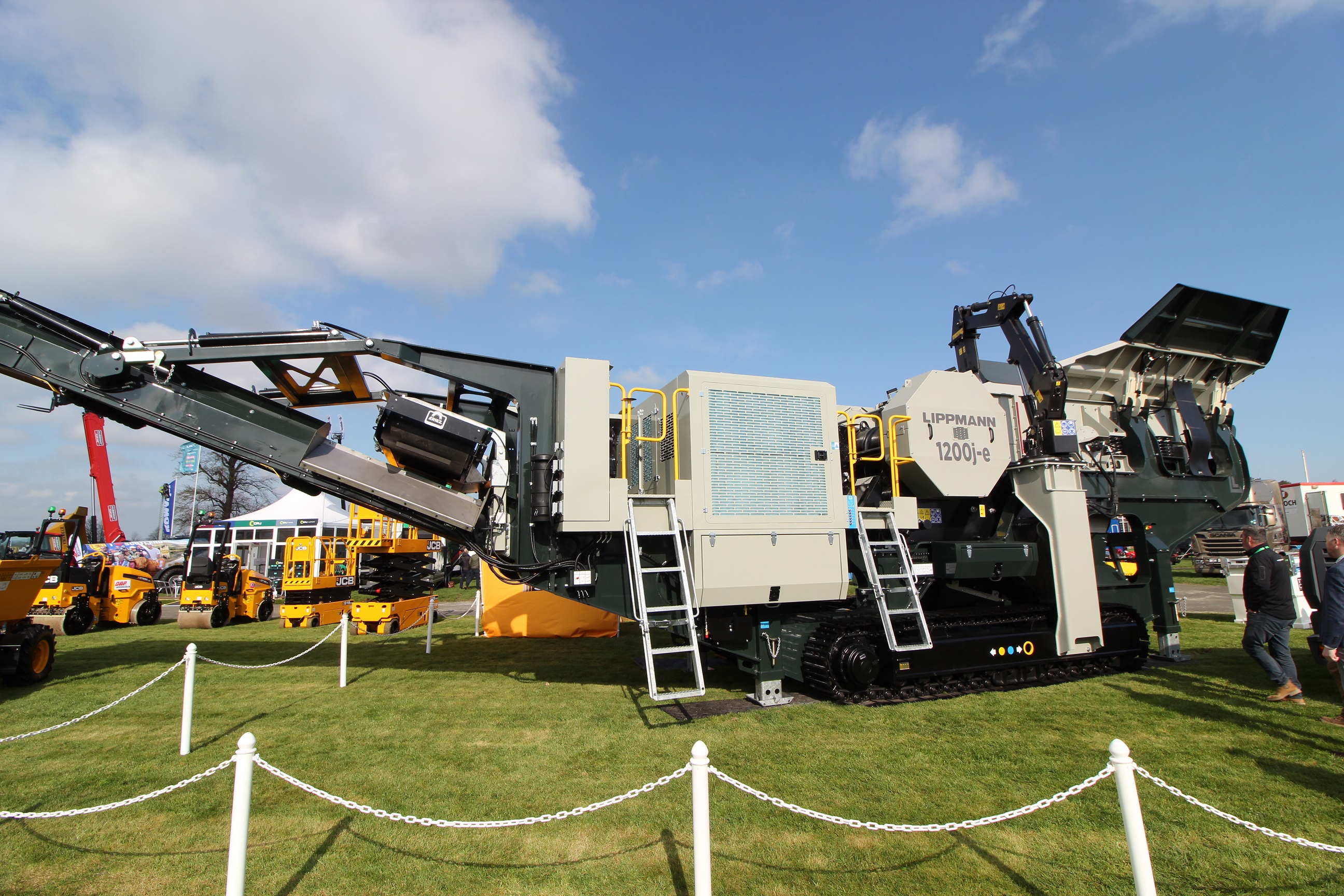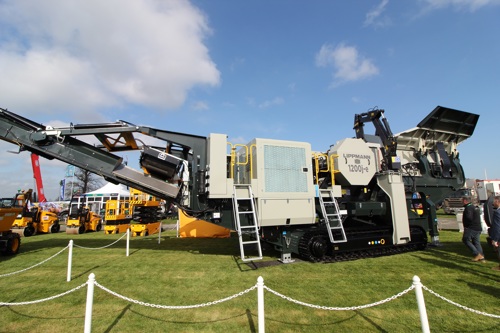 ScotPlant 2022 was the first outing for SPS under their new branding and the perfect opportunity to launch their new partnership. SPS have teamed up with Lippmann to provide crushers, screeners and feeders across Scotland and the North of England.
With a legacy that covers nearly 100 years in North America commencing operations in Milwaukee, Wisconsin, USA, in 1923, Lippmann began with heavy-duty jaw crushers that have become world-renowned. Continuous development and innovation have seen the company grow into a premier aggregates processing equipment manufacturer.
"Taking this first step into the UK is an exciting time for Lippmann," says Kevin Kiesgen, VP Lippmann. "We look forward to the next 100 years in this region and know that we have partnered with a strong and well-respected specialist distributor"
On stand at ScotPlant SPS revealed the Lippmann 1200j-e hybrid tracked jaw crusher. Lippmann's new 1200j-e is a heavy duty, mobile jaw crusher that can be powered via a choice of electric line or on-board diesel generator. Its double deck prescreen feeds the 48" x 34" high-inertia single toggle jaw, and at 75" deep is suitable for the hardest rock applications. The 12" DSE control panel manages numerous built in safety features as standard and together with 365SiteConnex telematics ensures maximizing productivity and efficiency from any location.
"Working with Lippmann fits in well with our existing portfolio, the product is exciting and there is a strong market for crushers in Scotland and the North of England. We had a huge amount of interest in the 1200j-e at ScotPlant and we're really looking forward to showing our customers the benefits provided by the Lippmann range," says Iain Bryant, Joint Managing Director of SPS.