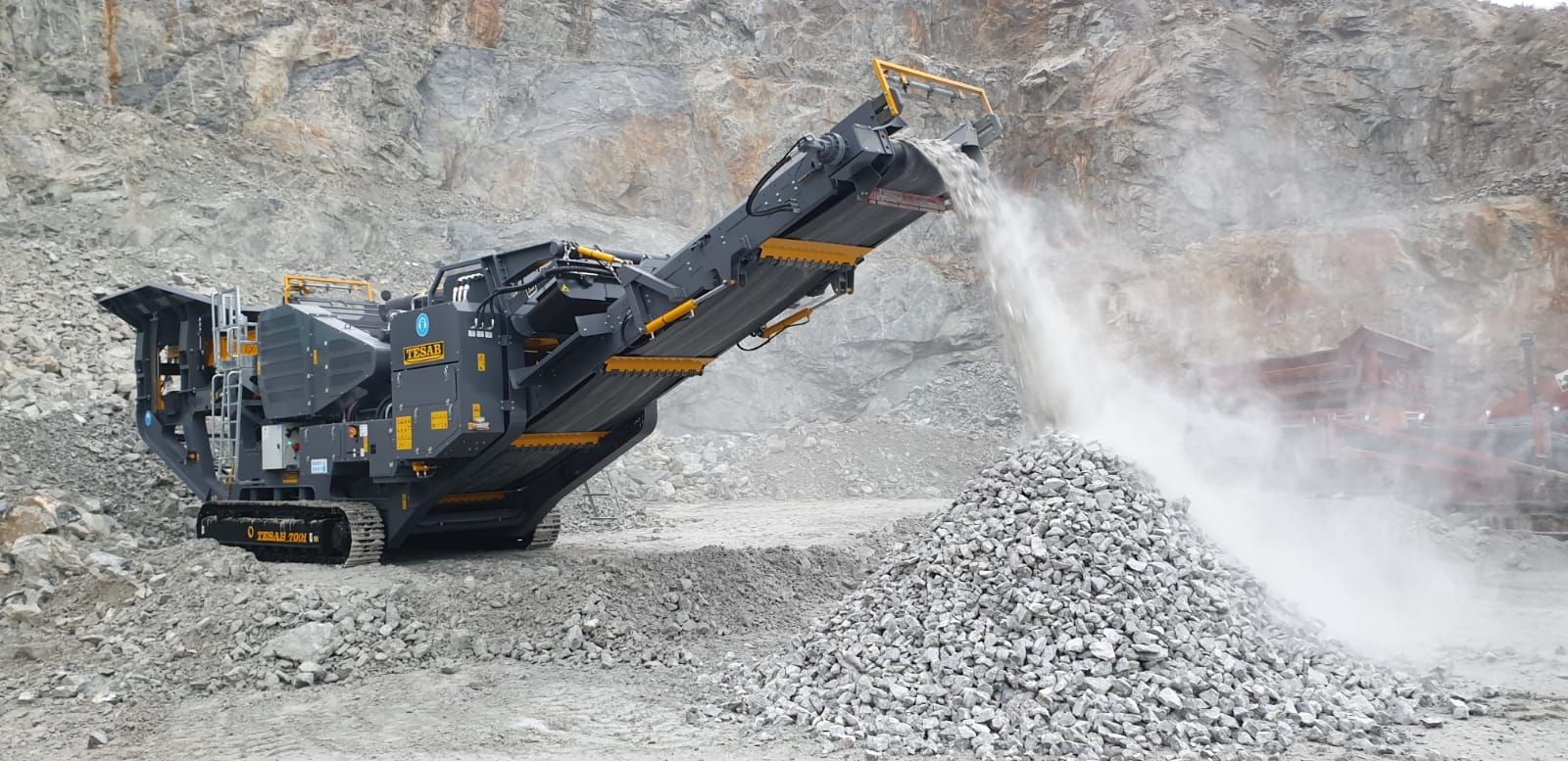 Stewart Plant Sales welcome new Material Processing Manager Paul Toulouse
Stewart Plant Sales (SPS) are delighted to welcome Paul Toulouse to the business as our new Material Processing Manager. Paul brings a wealth of experience and expertise in the Quarrying and Crushing industry, having spent over 20 years in various roles within the sector. He joins the business to drive the engagement and distribution of SPS's newly announced range of Crushers, Screeners, and Stackers, after our recently confirmed partnerships to distribute and service Tesab and Lippmann's products in Scotland and Northern England.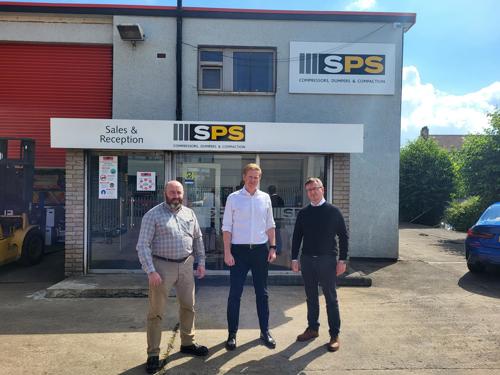 Paul Toulouse (Left) pictured with Joint Managing Director Iain Bryant (Centre) and Commercial Manager Colin Buchanan (Right)
Early Years

 
Paul's entry into the quarrying industry came with the Geddes Group on the east coast, speaking about his formative years, he said "I started at the bottom with basic maintenance etc…moving on to some loading shovel work covering holidays. Eventually going on to the loading shovel full time. So, I went from loading shovel work and then onto excavators, and at the same time started learning a wealth of knowledge on the mobile crushers." 
A notoriously tough industry to enter, Paul reflected on this time "The majority of the kickstart to get to the crushing industry was with the Geddes group, which I'll always be thankful for… they were good guys and they put a lot of time into me which was a great experience." During this time, Paul worked on a variety of posts and earned many qualifications for machinery operation.  
"I never like to delegate any jobs I could not do myself…I'm always hands-on, whenever I see my customers, I'm doing as much as I can". 
After this time with the Geddes Group, Paul took a position at AB2K, where he entered the business and eventually became involved with looking after crusher contracts and hiring. This allowed Paul to further develop his experience within the industry, where he took the time to pay tribute to former AB2K owner Adam Bruce, stating "He was one of the biggest reasons I have got to where I am now." 
New Horizons

 
Joining SPS in May of 2022, Paul spoke on the new range of products he will be working closely with "It is great for the group, two strong brands. Tesab and Lippmann are excellent, and industry recognised …. I am looking forward to working with the products, specifically some of the smaller and medium-sized crushers, especially for the market around here." As well as offering a fantastic range of products, providing excellent service is a pillar of SPS. Ensuring we go above and beyond to provide an exceptional experience to our customers is a priority, a value which Paul also shares. 
"I love what I do. The key to these machines is to support them and provide backup for them too. We will succeed by providing the backup that the industry expects."  
When asked about the most rewarding part of his role, Paul was eager to highlight the importance of forming relationships with customers, saying "It is when they can phone you anytime, even if it's with a problem and they know that you will sort it out."  
Continuous Progress

 
As someone with vast industry knowledge, we asked Paul if he had any advice for young people starting in the industry. Showing his desire for continuous self-improvement, Paul said "Every single day is a school day for us all, and there's always something new or a better way of doing something." Paul's son is now starting in the industry following in his father's footsteps. Commenting on the changes that the industry has seen with more young people joining, Paul added "I think it is a great thing. The industry is changing and giving young blood more of a chance..." 
Outside of work, Paul is a devoted family man, who loves spending time with his family. He is also an avid motorcycle builder, collector, and rider, passing time with classic road bikes and enjoys touring or racing at motorcycle events. 
Iain Bryant, Joint MD of SPS said "Paul is a fantastic addition to the Stewart Plant Sales team. The wealth of knowledge he brings with him on material processing equipment  will ensure he hits the ground running." 
Paul can be contacted on 07736 928041 or at paul.toulouse@stewart-plant-sales.co.uk