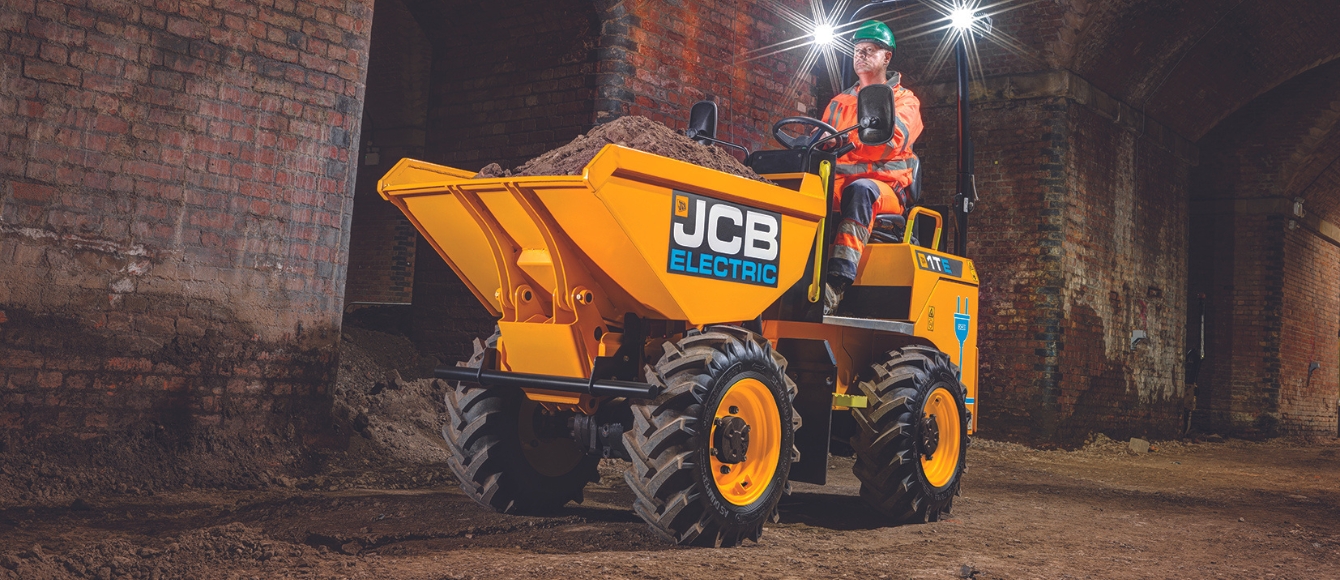 Barry Thomas – SPS Sales Coordinator
Stewart Plant Sales are delighted to welcome an exciting transition for Barry Thomas from Service to Sales. Having spent over 20 years working as an engineer in the service department, spending four years as an apprentice, Barry has now further progressed his career with SPS. His new role will focus on coordinating sales for customers, based in our SPS Glasgow depot.
With his wealth of industry experience now being utilised to develop the sales at SPS, we sat down with Barry to catch up on his time so, and how he is enjoying his new role.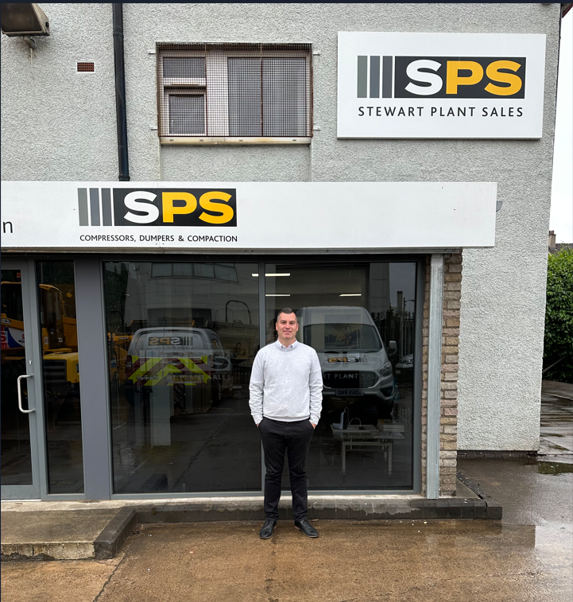 A Fresh Challenge
Barry has over two decades of experience as a Service Engineer and has built a strong foundation in machinery knowledge and maintenance. However, Barry spoke of how he wanted a "fresh challenge, and an opportunity to further develop new skills." When the opportunity for Sales Coordinator presented itself, he felt this was a perfect fit for his aspirations.
Throughout a successful career as a service engineer, Barry gained skills not only in the technical aspects of the role, but in managing interpersonal relations, especially with customers. He said "it's important to really listen with customers and understand what their issues are. This helps when building a relationship with them, it's what I've used in my career so far. Of course, effective communication is also important." Being able to convey complex technical information to customers in a manageable way, Barry believes this will put him in a good position for his new role.
Valuable Experience
Barry has visited many customer sites so far in his career to get their machines operational again. This hands-on experience provided him with invaluable insights into how customers used the machines and their unique requirements. By witnessing first-hand the challenges faced by customers, Barry says he "developed a deep understanding of their pain points" and aims to use this when helping customers find their needs. He believes this experience will prove invaluable as he transitions into a role where building customer relationships is a priority.
One aspect of Barry's career that he spoke highly of is the work culture at SPS, where he has spent the majority of his professional life. "There's a real team spirit here, a sense of collaboration. Everyone wants to help each other, and ultimately help our customers and their machines" he told us. With an environment that promotes personal development, Barry said he felt support in his decision to enter his new sales role.
New role and outside of work
Barry's new role as a sales coordinator presented him with an exciting opportunity to build and nurture relationships with customers. With his knowledge of customers during his career in service, Barry told us he holds many pre-existing strong relationships with customers and looks to further strengthen these ties as he enters his new role.
Although his dedication to his professional life is evident, when he's not at work, Barry enjoys a round of golf where he can. He is a proud father and enjoys spending time with his kids whenever he can.
As a business which promotes development within their employees, we are delighted to see Barry continue his service with SPS and wish him the very best in his new role. General Manager for SPS Colin Buchanan said, "Barry is a highly knowledgeable and dedicated member of SPS, and with his wealth of experience from his time working in service, I am sure he will find more success in his new role."
Barry can be contacted via email at barry.thomas@stewart-plant-sales.co.uk or via telephone at 07831896800.